Jessica d'Arcy is a Holistic Health Practitioner (HHP), Certified Clinical Hypnotherapist (CCH), Massage Technician, Aromatherapist, Nutritional Counselor, Herbalist, and Doula. She completed her BFA in Creative Writing with a concentration in poetry at Emerson College in Boston and later went on to graduate from The School of Healing Arts in San Diego. She is also certified in: Reiki – Level III (Reiki Master), Pranic Healing, Thought Field Therapy (TFT) Levels 1 & 2, Advanced Integrative Therapy (AIT), Neuro-Linguistic Programming (NLP), Clairvoyant Energy Healing, and Earth Angel Realm Reading. Beginning in 1999 she's assisted countless teens, women and individuals in healing trauma and creating healthy lifestyles through counseling, hypnosis, meditation, and energy work. Her office is now located within CoreBodies in Poughkeepsie, NY.
More about Jessica
After college, she underwent intensive training in herbal medicine and The Wise Woman Tradition as a live-in apprentice of well-known herbalist and author Susun Weed. In 1998 she moved to San Diego. Her training continued as she studied herbs at The Self-Heal School and worked in a laboratory making natural aroma-therapeutic products at Ritchart Soaps & Oils.
Jessica spent time on her own healing journey which included traveling to India and working with a group of women to create a non-profit organization called Shakti Rising. She spent several years working primarily with young women dealing with addiction and abuse issues. For two years, she worked as a Live-in Staff person in a recovery home dealing with clients in early recovery.
Jessica began teaching Hypnotherapy as an Instructor at the School of Healing Arts in 2007. In 2008, Jessica worked with Dr. Marla Brucker to help open The Motivational Institute of Hypnotherapy (MIOH) in San Diego where she served as Assistant Director and as the Clinical Supervisor for the Clinical Internship Program.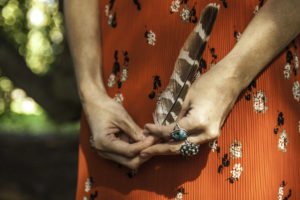 Jessica has studied and practiced meditation under the guidance of her spiritual teacher, Amirah Hall. In 2009, she received a certification of completion from Amirah's nine month intensive Spiritual Mentoring Program (now called Miracle Mentoring).